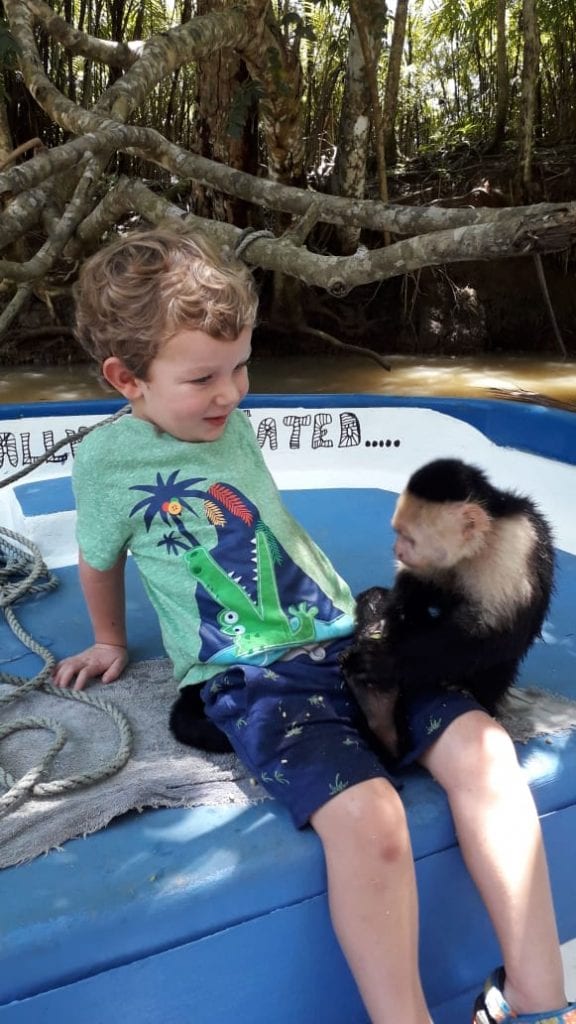 Firstly, our tour starts at your hotel, the schedule is set by the tide. The Damas Island Estuary is located 10 minutes from Manuel Antonio and Quepos.
Secondly, experience curious families of monkeys as they migrate across the mangrove ecosystem which includes your boat in search of food and adventure.
Our experienced bilingual guides will share the beauty and natural history of the Damas mangrove canals. Once you are on board the surprises and the animals will appear everywhere.
The varieties of mangrove -will change dramatically the scenic, red, black, white and pineapple, each of them provides different attractions to the wildlife and your guide will explain about it
Our company does round trip through the canals, so the surprises will be around all the time, and in that way, you will be sure that you won't miss anything during the whole journey.
In conclusion, our tour will give a tremendous family experience that you will remember always.
Location: Damas, Quepos 1:00 h. away from Jaco.
Duration: 4 hours
Tour times: Depending on the local tide.
What to bring: water shoes or strap on sandals, sunscreen and sunglasses.
Important: We operate this tour with a minimum of 4 people.